gwen stefani in santa barbara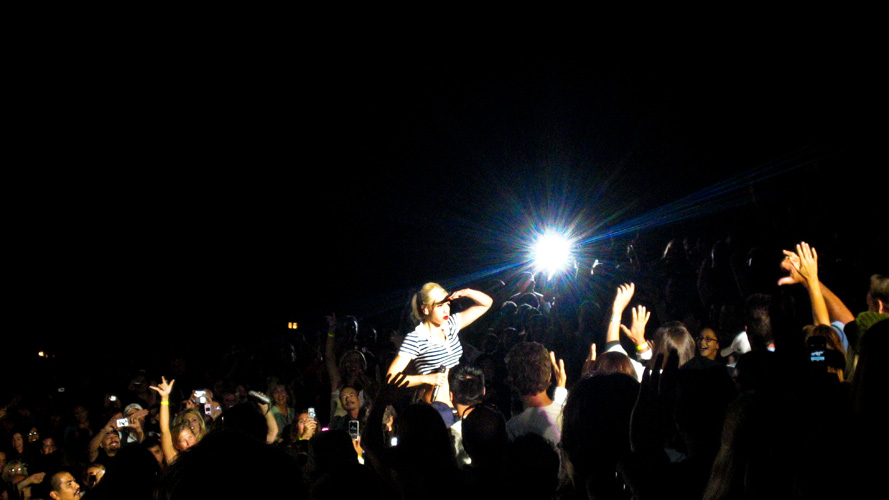 i'm over here gwen!
tad and jen took us to see gwen stefani at the santa barbara bowl, it was great!
a real crowd pleaser, she's kind of a mix between paris hilton and bono...
this was the last image i took before my point and sht camera's battery died.
tags:
all
santa barbara



Taken: 09:09pm June 27, 2007




20070627233606_img_6031blog.jpg